Pickup truck crashes into tractor-trailer
ALLENTOWN, Pa. - A pickup truck crashed into a tractor-trailer Monday night in Allentown.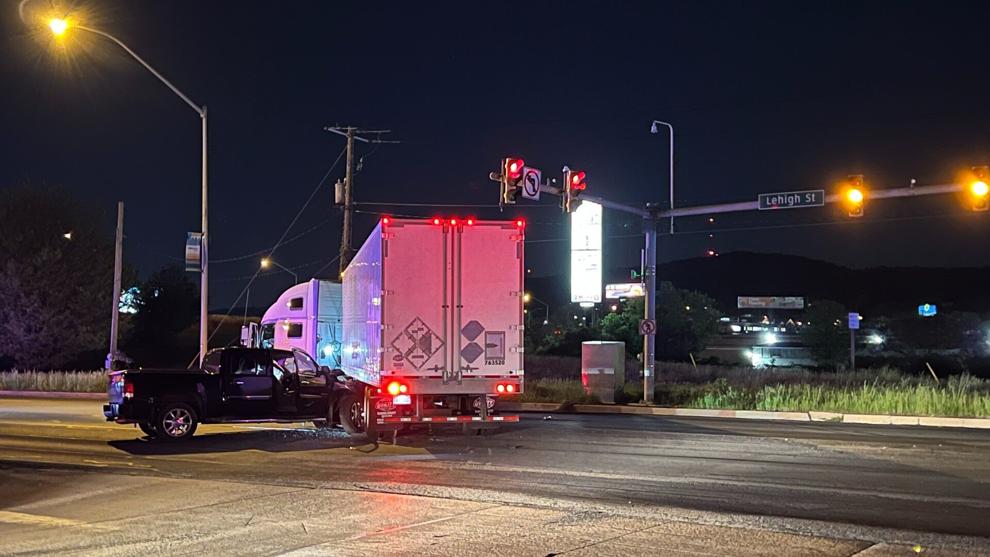 Rich Rolen | for 69 News
The incident happened on Lehigh Street, at the off-ramp from Interstate 78 East.
It appeared in photos that the tractor-trailer was turning left onto Lehigh Street.
There's no word yet on any injuries or the cause of the accident.